Last updated: May 12, 2021
Market Research
Interview & Focus Group Transcriptions
TranscriptionWing™ is a global leader in affordable, high-quality, voice-to-text transcriptions for the marketing research community. We are affiliated globally with over 200 marketing research firms. We have provided transcriptions to market research firms of every size from the largest to the smallest and for every industry sector covered by research. We are specialists in both large and small projects with clients we have served continuously for many years. We can handle any number of hours of research interviews.
Our interview transcriptions can be delivered in a variety of formats, depending on your needs. We can identify individual speakers according to your requirements, such as first name only, coded name, or code number. Typeface, spacing, and even white labeling are available according to your preferences.
Whether your interview takes place on the phone, in a facility, through a web-enabled IDI, or in a hotel, office, restaurant, coffee shop, or medical facility, we can assist you with setting up your audio to produce the best results, resulting in a more perfect capture of your respondents' comments.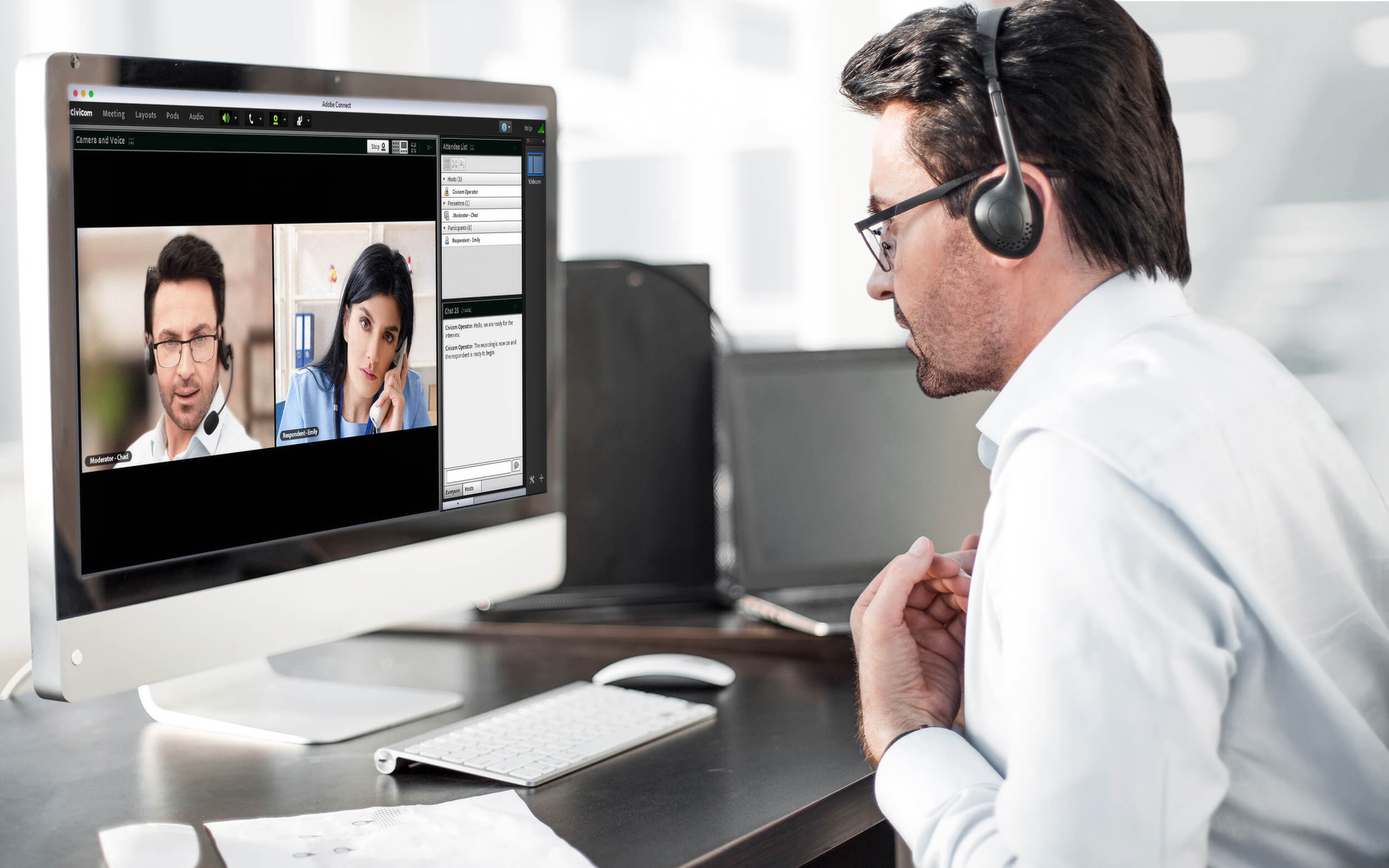 TranscriptionWing™ provides focus group transcriptions to market researchers globally and in multiple languages in addition to English. Our experienced transcribers and editors have thorough knowledge of the focus group process and the related importance of delivering accurate transcripts in order for researchers to generate precise insights.
A helpful asset to the process is our unique ListenLink™ feature, which helps qualitative researchers identify hard to hear specific words through easily accessible links directly to the location of the unintelligibles in a recording, thus enhancing the value of your transcriptions. TranscriptionWing™ also offers the option of verbatim transcription which captures every utterance from audio and video recordings, making sure that nothing gets lost or misinterpreted. You can also take advantage of our flexible turn-around times to make the most of your project budget.
Transcription options are abundant, but Civicom's TranscriptionWing™ has for years stood out from the crowd through its attention to detail and high-quality customer service.  Clients flock to TranscriptionWing™ for the advantages of these benefits.