Save time on transcribing long interviews and be able to focus on more pressing matters.
Interview Transcription Services
Why use interview transcription services
You can save time on transcribing multiple or long interviews and be able to focus on more pressing matters by getting a transcription service transcribe your interviews. Be it interviews for news writing, market research, clinical trials, recruitment, and customer feedback among many others, interview transcription services can assist you in significantly increasing your efficiency and can save you hours that are better spent on producing the end result – the report or action items!
Why transcribe interviews?
Traditionally, journalists, reporters, recruiters, or researchers manually write down notes from their conversations with interviewees. However, notes that had been written down hurriedly or after the fact may not be as reliable or as accurate as recorded interviews where everything can be captured completely. But reviewing interviews that had been recorded for playback can still be pretty cumbersome in the long run. Since the interview is in audio or video form and whoever is reviewing would need to rewind or fast forward to get to the specific segments of the recording, extracting information becomes a time-consuming process.
Thanks to the ubiquity of technology, it has become much easier to record using digital recording hardware or a digital recorder app and afterwards get an interview transcribed online or in print. Getting interviews transcribed preserves the accuracy and reliability of information acquired during the interview. The information is readily available in the form of an interview transcript which makes it easier to go back to and reference for reporting or analysis.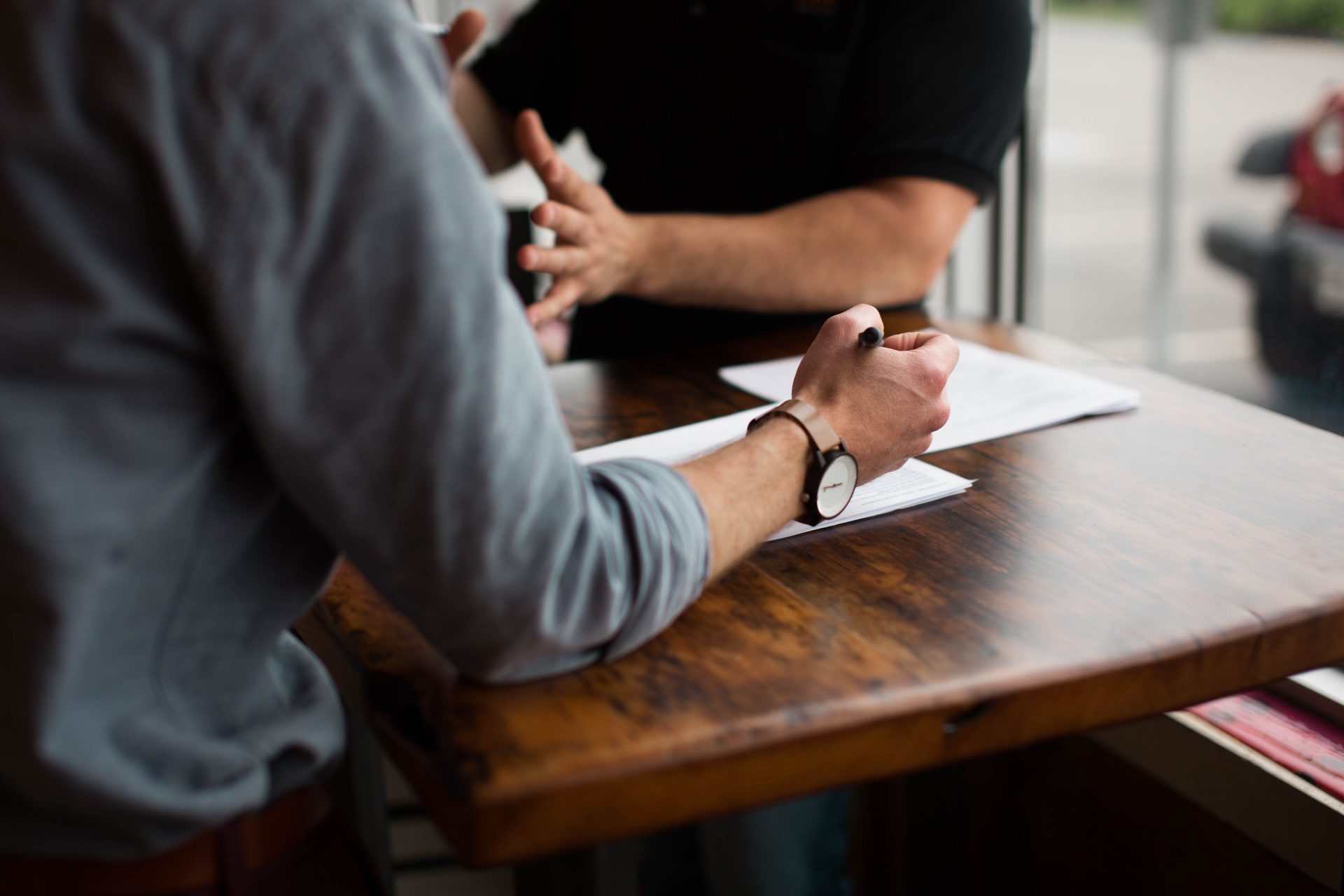 Who needs interview transcriptions?
researchers
authors
journalists and reporters
recruiters
police and other investigative outfits
organizations looking for feedback
How long does it take to transcribe interviews?
A clearly spoken hour-long interview typically takes professional transcribers 5-6 hours to process. Not only is the process of audio transcription cumbersome for the inexperienced, a person new to transcription is also more prone to errors.
How to get interviews transcribed
Getting an interview transcript is easy. Simply provide us with the audio recording of your interview, which will then be converted in stages into a written document. A team of highly trained transcribers will work towards meeting all of your requirements and will provide you with an accurate interview transcript within the turnaround time you select.
With TranscriptionWing's help, you can instead focus on more important tasks than spend hours transcribing. Our team of expert transcribers takes pride in providing interview transcriptions as accurately as possible with all your requirements in mind. Whether your recording contains multiple speakers, or requires that speakers be identified or timestamps added, our transcribers can do it all and more! We offer transcription services at affordable prices and you can have your interview transcripts in as quick as 4-hours the same day!